The Casement Project continues: Welcoming the Stranger
Though The Casement Project has completed its planned activities, that doesn't mean that its legacy isn't alive and growing.  It was a pleasure to see Catherine Young's choreography, Welcoming the Stranger, commissioned by The Casement Project for Féile Fáilte, acknowledged as a model of successful practice in the Arts Council's Places Matter Conference.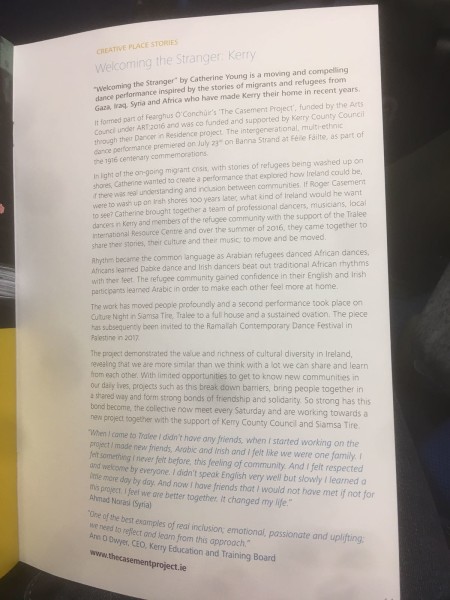 Catherine has already presented the work again at Siamsa Tíre for Culture Night 2016 and is bringing the project to the Ramallah Dance Festival in April 2017.  It's great to see it flourish.
See Catherine and her performers talk about the project in this video: