The Casement Project in new publication, Centenary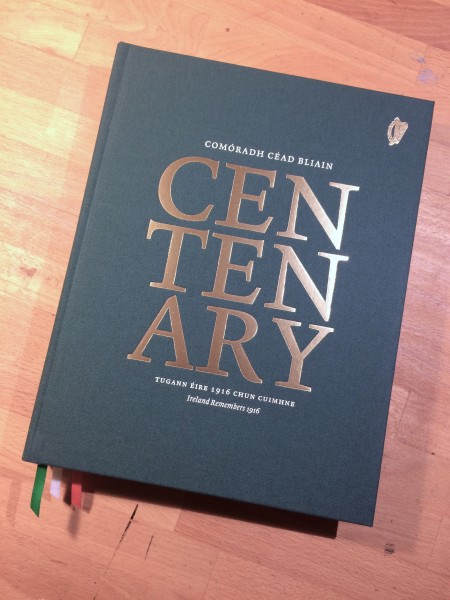 I'm delighted that The Casement Project features in Centenary, a new publication commissioned by the Minister for Culture to document the Ireland 2016 Centenary Programme. The inclusion is due in no small part to the beautiful images of Matthew Thompson and Ste Murray.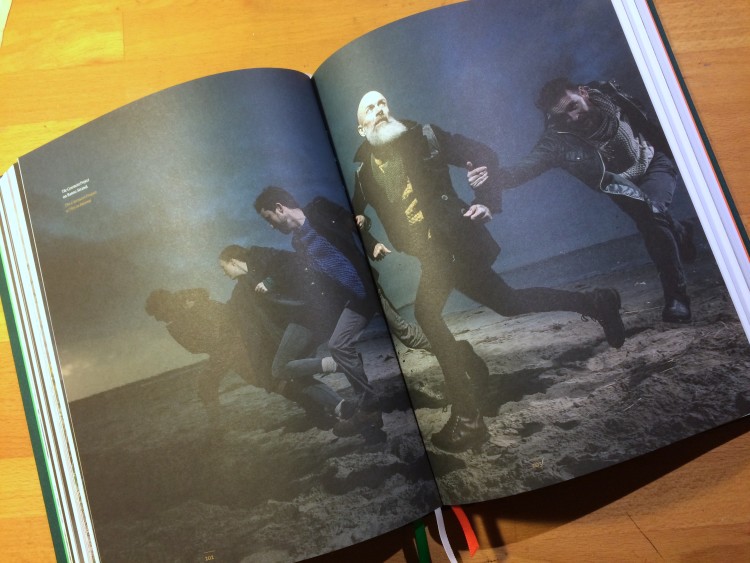 It's great to see our iconic poster image, the strangeness of our speaker monument and lamé figure from Butterflies and Bones against the beautiful backdrop of Banna, as well as some of the riotous energy of audience participation at the end of Croí Glan's Rhythm of Fierce performance at Féile Fáilte. I'm especially pleased that we've represented dance in this official archive of the commemorations.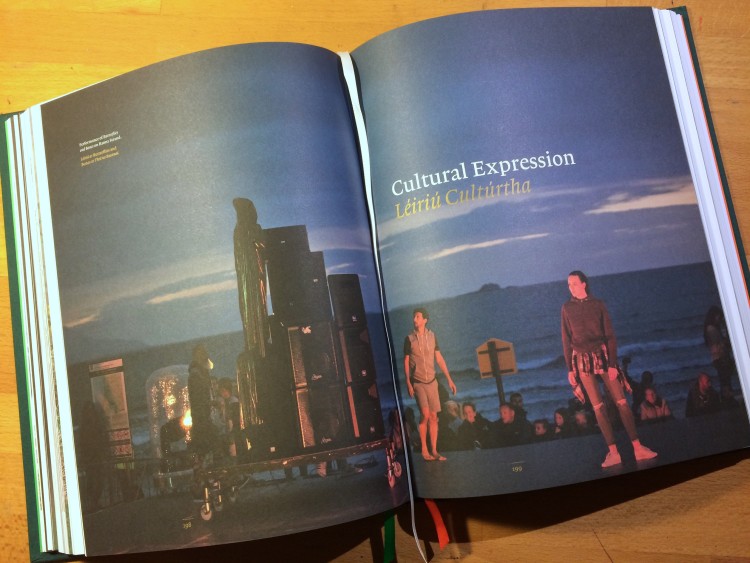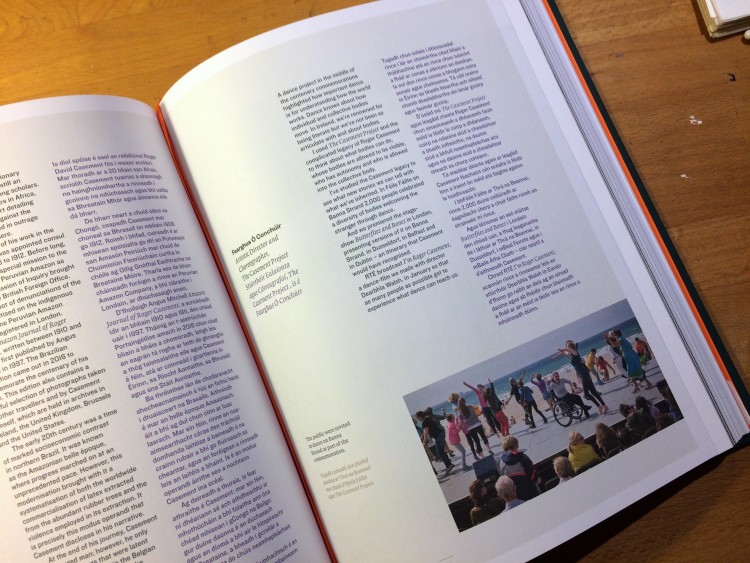 The book was edited by journalist, Ronan McGreevy who at the launch in the GPO, acknowledged:
the work of so many talented photographers and artists. They told the story. The words supply the context. Artists and local communities were trusted to deliver the appropriate response and the results are evident in this book.
It was interesting that Minister for Culture Heather Humphreys also used the launch as an opportunity to introduce a Public Consultation Process to assist in framing the Government's commemorative programme for the remaining Decade of Centenaries. Whatever about the Easter Rising, the anniversaries of the War of Independence and the Civil War are contentious and risk provoking bitter memories of internecine conflict. What resources from that history would be useful to us now?