On Screen
I'm Roger Casement
'When I landed in Ireland that morning, swamped and swimming ashore on an unknown strand I was happy for the first time for over a year. Although I knew that this fate waited on me, I was for one brief spell happy and smiling once more. I cannot tell you what I felt. The sandhills were full of skylarks, rising in the dawn, the first I had heard for years – the first sound I heard through the surf was their song as I waded in through the breakers, and they kept rising all the time up to the old rath at Currahane where I stayed and sent the others on. And all round were primroses and wild violets and the singing of the skylarks in the air, and I was back in Ireland again.'
Letter from Roger Casement, in Pentonville Prison, to his sister Nina Newman
25 July 1916
Fearghus worked with director Dearbhla Walsh to create I'm Roger Casement, a short dance film. Shot on location on Banna Strand, I'm Roger Casement reinforces the connection between Casement's crossing of identity borders, his openness to the erotic stranger and the experiences of people today seeking to cross national boundaries.
WATCH TRAILER
Dearbhla Walsh is one of Ireland's most accomplished directors, who has won Emmy, IFTA and BAFTA awards for her television work. She has directed two of Fearghus's previous dance films, which have since been screened in the US, Asia, Africa, Australia and Europe.
I'm Roger Casement was produced by COCO Television, whose 1916 documentary series (in association with the University of Notre Dame) was broadcast internationally to wide acclaim.
I'm Roger Casement was broadcast on RTÉ One on 17 January 2017, 11:10pm, and will be made available for online and festival screening.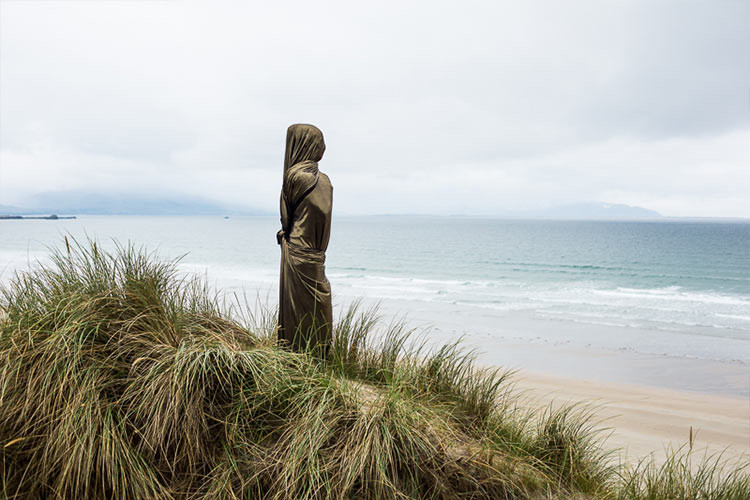 view gallery
I'm Roger Casement - Bernadette Iglich, Mikel Aristegui, Philip Connaughton
I'm Roger Casement - Fearghus Ó Conchúir, Dearbhla Walsh, Paddy Jordan
I'm Roger Casement - Fearghus Ó Conchúir, Bernadette Iglich
I'm Roger Casement - Fearghus Ó Conchúir
I'm Roger Casement - Fearghus Ó Conchúir, Vanessa Gildea, Bernadette Iglich
I'm Roger Casement Film Shoot - The Cast 01
I'm Roger Casement Film Shoot - The Cast 02
I'm Roger Casement Film Shoot - The Cast 03
I'm Roger Casement Film Shoot - The Cast 04
I'm Roger Casement - Liv O'Donoghue
I'm Roger Casement - Matthew Morris, Philip Connaughton
I'm Roger Casement - Mikel Aristegui, Matthew Morris
I'm Roger Casement - Paddy Jordan, Dearbhla Walsh, Matthew Morris, Philip Connaughton
Creative Team
Director

Dearbhla Walsh

Choreographer and Artistic Director

Fearghus Ó Conchúir

Producer

Vanessa Gildea

Editor

Brenda Morrissey

Director of Photography

Patrick Jordan

Composer and Sound Designer

Alma Kelliher

Dancers

Mikel Aristegui, Philip Connaughton, Bernadette Iglich, Matthew Morris, Fearghus Ó Conchúir, Liv O'Donoghue

Executive Producer

Linda Cullen
When & Where
17 January 2017, 11.10pm

RTÉ One Television

6 August 2017, 6pm

GAZE LGBT Film Festival Book tickets

6 July 2017 – 7 July 2018

ARTE in English

30 September 2017, 4pm

Irish Reels Film Festival, Seattle Book tickets

4 November 2017, 4pm

Lightmoves Festival of Screendance, Limerick Book tickets